What it's like here
You don't need to be a certain type of person to succeed at MUFG. No matter what your background is, if you decide to build your career here you'll be supported from the moment you join us with a tailored development plan that's unique to you.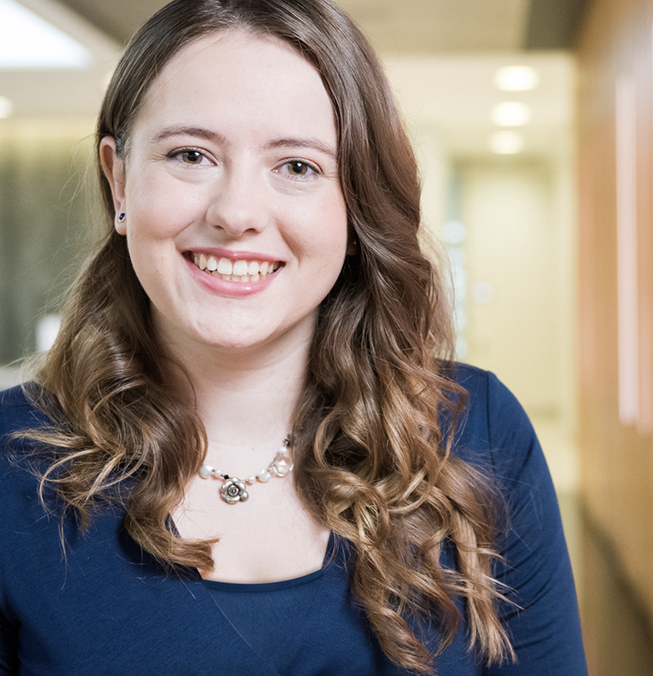 Milly
BA Japanese with Chinese | Oxford University
Corporate Functions - Enterprise Risk Management, London
I remember my summer internship as a whirlwind event – ten weeks went by so quickly! I enjoyed working on projects that I felt personally responsible for and being trusted to manage my own time and objectives. One of the first things I noticed was how colleagues genuinely care about your wellbeing, whether that's by making sure you don't stay late or simply enacting the company-wide emphasis on kindness. The open and collaborative working environment means that you will have opportunities to work with multiple people at differing levels of seniority and learn from their expertise." After being offered a place on the Analyst Programme, I was given the opportunity to rotate through a number of different roles across MUFG. This gave me a brilliant understanding of MUFG as a whole, and where I could take my career. As I rotated across different roles, I was really impressed by the pride people have in what they do, and how they work to ensure that everything meets their high standards. I think that this comes down to the values we all live by across the company, and our respect for clients, shareholders and the wider community. Within Enterprise Risk Management, I'm responsible for most of the team's daily tasks and reports. I'll run these tasks in the morning and manage the background maintenance of the systems involved. The rest of my day is spent working on various projects, such as leading meetings, creating Excel calculations, and writing papers for senior management. Once something has become routine for me, I always have a new challenge to take on. It can be scary at times, but it also allows me to continuously grow in my new role. One of the highlights for me was receiving an EMEA CEO's Award for my work on Inclusion and Diversity initiatives in the firm. It was a really proud moment for me, and I was touched that somebody had taken the time to nominate me. I attended a celebratory reception with a lot of the firm's senior management after the awards ceremony and it was amazing to get to know them all in a more relaxed setting.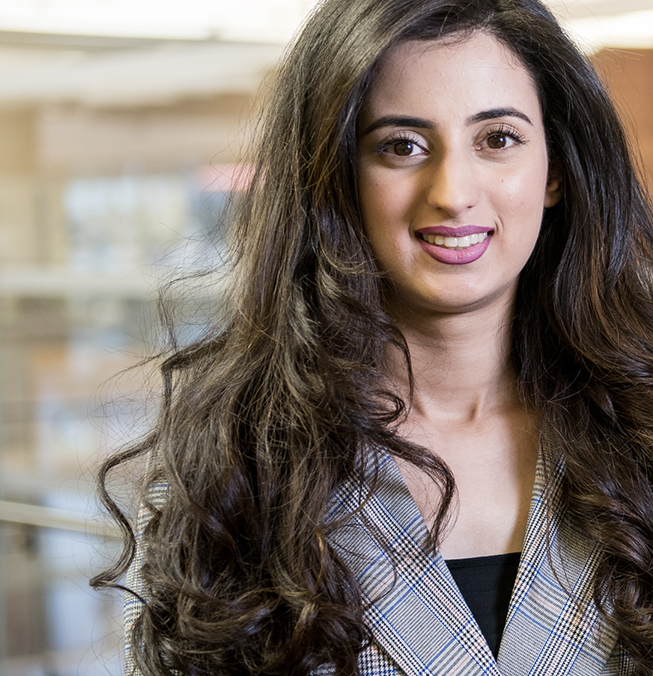 Maryum
BSc Mathematics with Economics | Aston University
Global Markets – Repo, London
I joined MUFG through the Analyst Programme, and I felt welcomed and supported right away. The induction was invaluable because it provided graduate training for those without a financial background, which brought us up-to-speed information on markets and products. It also really helped that the programme involved numerous networking opportunities, so I got to know people quickly. In fact, we were all tasked with meeting at least ten senior managers, which pushed us to learn more about the whole company and make ourselves known. I'm part of the Product Control team, and we make sure that MUFG's profit and losses (P&L) and risks are managed and reported on. This is one of the best areas for giving an overall technical view of the company. Product Control not only allows you to understand financial markets and the products traded, but also the risk implications involved. In my role, I'll generate the daily P&L report, provide management with key financial information, and so much more. Outside of my everyday responsibilities, I like to get involved in a variety of different ways, such as helping with intern and graduate recruitment, organising team social events and being a Corporate Social Responsibility champion. All of these help me to grow as a person and build up my softer skills. The culture at MUFG encourages a focus on personal development because they want you to thrive here. At MUFG, you get lots of exposure to different opportunities.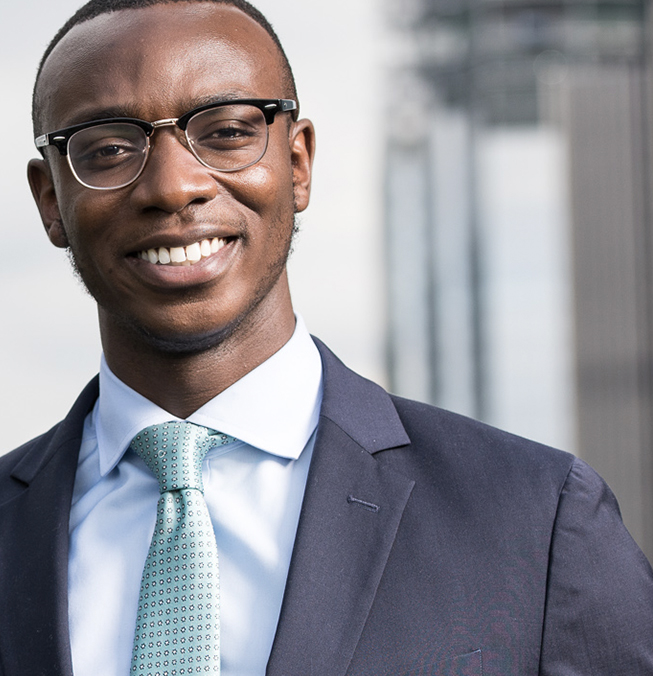 Jeremiah
BSc Mathematics | Nottingham University
Global Markets – Rates Sales and Trading, London
I first joined MUFG on a ten-week summer internship and did two rotations: one with Prudential Risk Management, and the other with the Rates Trading Group. The internship was great for a number of different reasons, but the two things I loved most were networking with senior people across different business areas, and being in frequent contact with everyone from Managing Directors to Analysts. The highlight of my internship was my one to one meeting with the Securities' EMEA CEO, David King. Once I'd completed the ten weeks, I was offered the opportunity to become an Analyst on the Rates Trading Desk, which I eagerly accepted. I have been in this role for two years now, and I've already been given a wide array of responsibilities. It's been a steep learning curve, but it has also allowed me to develop professionally and personally. What does a normal day look like for me? I get in early and read any overnight news because it's crucial that we're completely up-to-speed on what's happening around the world as MUFG has rates desks in New York, Hong Kong and London. Once I'm all caught up, my main tasks include managing and hedging corporate flow risk and facilitating any real money account enquiries. The responsibilities and exposure I've experienced here are vast compared to my friends at other financial institutions. You really hit the ground running as an Analyst at MUFG!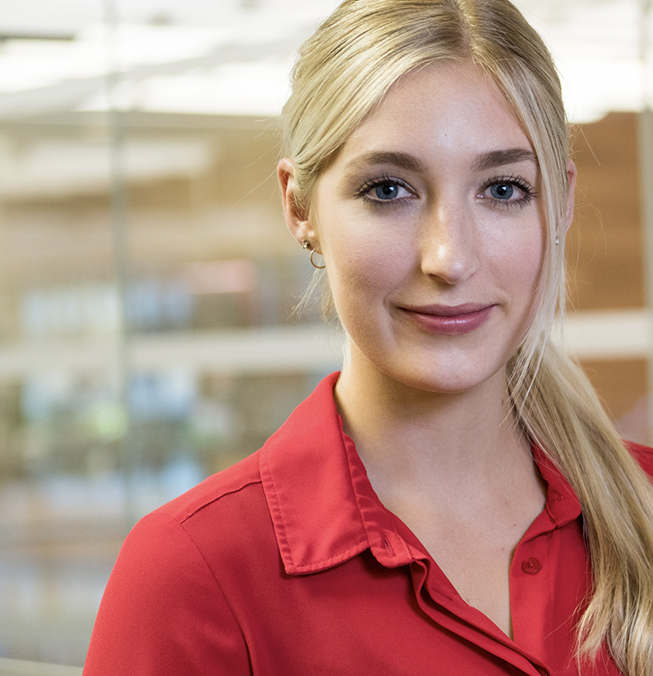 Nicola
BSc Economics | Loughborough University
Corporate Functions – Operations, London
It was during the penultimate year of my degree that I joined MUFG for a ten-week summer internship. I thoroughly enjoyed that whole experience, but perhaps the best thing about it was the amount of responsibility I was given. I got to sit in on important client meetings and was asked for my input on big decisions that had a significant impact on the business. Soon after starting my summer internship, I knew MUFG was the place for me. So when, at the end of it, I was offered a place on their analyst programme, I was absolutely delighted. Throughout my final year, they kept me in the loop and invited me along to various MUFG events. By the time I graduated, I was ready and raring to go. Working in a culture where people are so open always makes my day-to-day work more enjoyable. From the very start, I've been encouraged to ask questions, to seek out senior colleagues for help, and to engage and interact with other teams. This has helped me gain a broader understanding of the business. Which, in turn, has enabled me to achieve even greater success in my role. Among the many highlights of my time here so far have been the numerous CSR challenges and events I've been able to get involved with. Representing the business at the One Young World Summit in Bogota was a particular highlight – a genuinely life-changing experience. Bringing back ideas from there and implementing them at MUFG has been hugely rewarding too.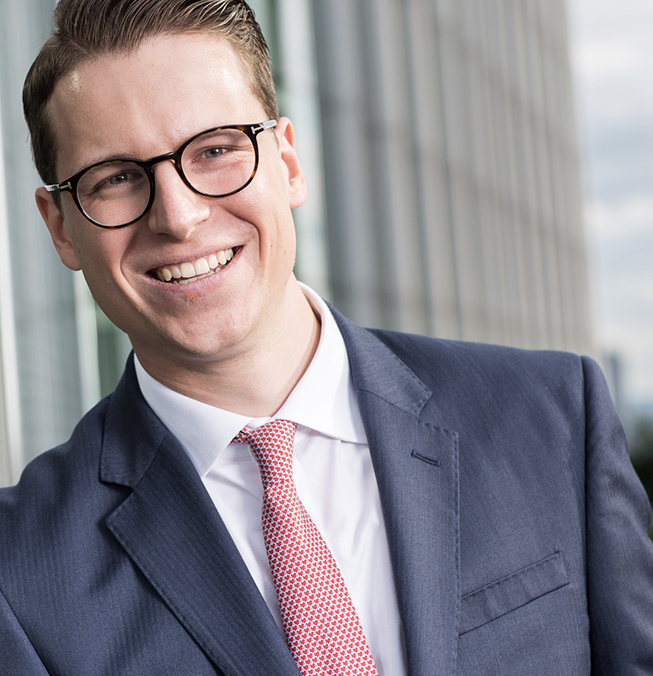 Jannis
Master in Finance | IE Business School, Madrid
Global Corporate and Investment Banking - Capital Markets, Dubai
I wanted a bespoke programme that would give me real responsibilities right from the outset – responsibilities that few graduates are given until much later their careers. The whole application process was really well thought-through – especially the final assessment day where the atmosphere was great and I had the chance to spend time with my future team members. I chose to specialise in Loans & Bonds, which is part of our Debt Capital Markets (DCM) team, which itself sits within Global Corporate and Investment Banking. Already, I've had the chance to work with teams spanning different products, industries, and even continents – supporting them on a wide range of debt transactions, including a number of multi-billion dollar, cross-border deals. Given the subject of my studies, I had a fair understanding of the industry when I started. But you should never underestimate the value of learning on-the-job, and the crucial part it has to play in developing your knowledge and skillsets. I wanted a professional qualification too. So, alongside my day-to day work, I'm currently studying for my Chartered Financial Analyst (CFA) exams. After I'd signed my contract but before I'd even started on the programme, I received a text message from the Anthony Barklam, Co-Head of EMEA DCM – Loans and Bonds. He wished me a warm welcome and said how much he was looking forward to working with me. I'm not sure you'd get that kind of personal attention from someone so senior in other banks.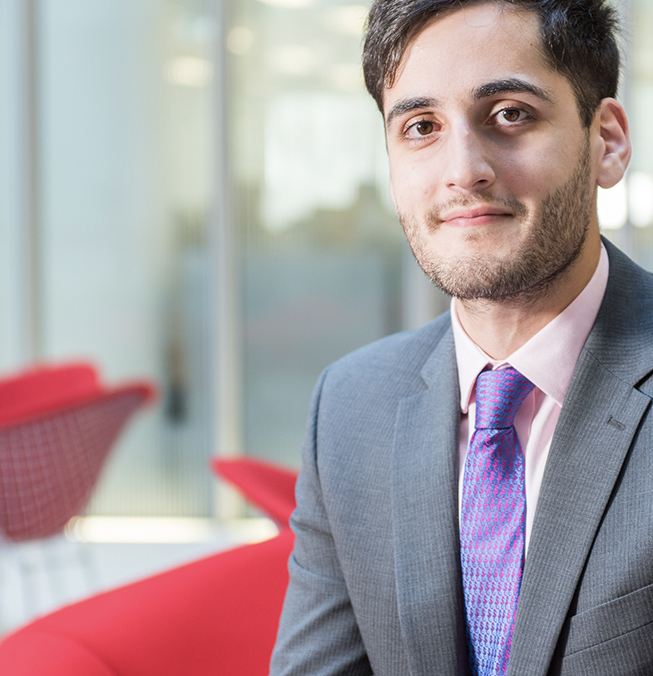 Edmund
BSc Accounting & Finance | University of Bath
Global Corporate and Investment Banking – Coverage, London
From the outset, I realised MUFG was not like other financial institutions. Even their assessment centre was structured differently from those of other banks. The assessors were very friendly, and the exercises themselves centred on things like teamwork and communication skills rather than our technical expertise. It was challenging for sure, but I felt totally comfortable and knew that this was the right business for me. Even with a background in Accounting and Finance, I found the induction really useful. Most of the content was new to me and I was grateful for the opportunity to learn about the wider market and the workings of the organisation. The topics we covered also included things like Japanese culture and Bloomberg training, which made for a really well-rounded introduction to the business and the role. If I had to choose one words that sums up the culture at MUFG, it would be 'Mosaic' – the name of the network created as part of our Inclusion & Diversity strategy to promote and celebrate different nationalities and cultures within the bank. Within the wider Coverage team in London, we speak more than 30 languages. And my team alone includes 8 different nationalities, which is a huge number for such a small team.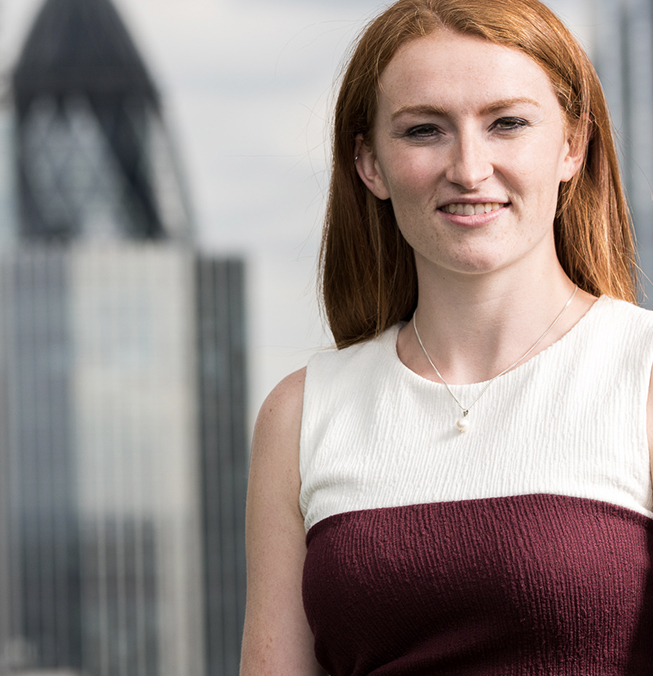 Amie
BSc Economics | University of Bath
Global Corporate and Investment Banking – Structured Finance, London
I knew I wanted to work in banking and finance but wasn't sure exactly where. The analyst programme at MUFG offered a great introduction to the industry and an insight into how the different teams and areas work together. The experience helped me to understand what I enjoyed the most, and determine the team I wanted to join – which I would not have been able to do straight out of University. During my time at MUFG a key learning point for me was the realisation that the different markets, industries and sectors are actually more closely linked and inter-dependent than you might at first think. It really was fascinating to see first hand how the world of banking works. In terms of my role, what I love most is working on live transactions, where timeframes are tight and it's my responsibility to make sure all the necessary processes and approvals are in place. Outside work, I've joined the MUFG netball team, which is fantastic fun. I'm also an active member of the Balance network, which runs many events throughout the year to promote gender balance in the workplace.