Where you could
join us
Business Areas
Our business is split into three main areas Global Corporate and Investment Banking, Global Markets and Corporate Functions. Each play a key role in helping us serve the needs of our clients and work towards becoming the world's most trusted financial group.
GLOBAL CORPORATE AND INVESTMENT BANKING
This incredibly broad business area includes specialised teams across Coverage, Capital Markets, Structured Finance, and Transaction Banking. Here's each team in more detail.
If you want to build strong, long-term client relationships and are passionate about service, Coverage is for you. This team is the main point of contact for our clients, so you'll develop an in-depth understanding of their business, their needs and how MUFG can best help them.
It's a fast-paced, people-focused challenge that involves liaising with a wide range of individuals, banking products, industries and territories. You'll spearhead the marketing efforts of various product teams around the bank, making sure we have the right people in front of the right clients at the right time.
There are all sorts of reasons why clients might want to raise additional capital: to grow their business, to optimise the efficiency of their capital structure, or access liquidity across international capital markets. And you'll be the one to help them do it.
You could become a specialist in credit, derivatives or debt capital markets, and provide clients with comprehensive financing solutions, using MUFG's global platform to maximise access to the international capital markets.
Sometimes, a client will have financing or lending requirements that are far too complex for traditional lending products to meet. This can be due to the nature and timing of a particular transaction that demands a bespoke solution, but often it's down to the type, scale and complexity of the client's business.
When this is the case, they call on our Structured Finance teams, each of which specialises in a specific financing product such as Project Finance, Commodity Finance, Leveraged Finance, Strategic Finance, Syndications and Securitisation. To help you decide which product you would like to specialise in, you'll have the opportunity to rotate across three areas before joining a team on a permanent basis.
Transaction Banking is a fast-growing part of MUFG. And that's because it supports our clients' key needs to manage their business and reach their goals. It means you'll help with everything from day-to-day operations to managing payment and risks, as well as funding working capital. Being part of Transaction Banking will give you an exciting insight into how we achieve the very best solutions for our clients, and how we run their operations in the most efficient way possible and support the growth of their business.
GLOBAL MARKETS
With market experience around the globe, this team act as intermediaries – developing bespoke investment solutions that help clients hedge risk and achieve their goals.
Sales and Trading
Our clients expect carefully crafted investment solutions that are tailored to their individual requirements, backed up by cutting-edge insight and analysis, and flawlessly executed in markets across the globe from our teams in Sales and Trading.
When it comes to the client, establishing and nurturing a deep and trusting relationship is essential. This means you'll need to get under the skin of their organisation, clarifying their investment objectives, their appetite for risk and what they want to achieve.
When it comes to the solution, it's important that you tap into the wider team's knowledge of different investment models, while also weighing up the benefits and drawbacks of each option and using that knowledge to create a compelling proposition.
When it comes to the market, you'll need to know what drives the value of different investments as you keep track of world events, while understanding the profound impact they can have on the value of the client's portfolio.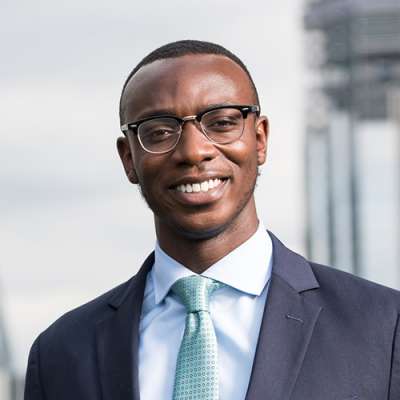 "

The responsibilities and exposure I've experienced here are vast compared to my friends at other financial institutions. You really hit the ground running as an analyst at MUFG.

"
Hear more from our people
CORPORATE FUNCTIONS
This is all about servicing our clients. The teams here ensure our systems, processes, financial models and the data we rely on are absolutely watertight.
Our compliance function is responsible for ensuring that laws, regulations and rules of exchanges and markets are adhered to within every country where we operate. For you, this means supporting senior management with a range of responsibilities. You'll develop the skills you need to report requirements, establish necessary policies and procedures, and oversee compliance in financial and non-financial departments alike. You'll also learn how to advise management and staff across our firm on a variety of regulatory matters.
Information Data Management
Every big decision we make and piece of advice we give is driven by data. And in this team, you'll determine how that data flows throughout MUFG. You'll also report on everything from Market Risk and Credit Risk to Profit & Loss and Capital. As part of this, you'll make sure the numbers we use are accurate and delivered to the right people, at the right time, in a format that's easy to understand and offers maximum insight. Bottom line? The work you produce will be used to make key strategic business decisions
This team ensures all of our firm's profits and losses are accurately managed and reported. Their role is to protect the assets, capital and reputation of the firm. This involves analysing revenues, carrying out valuation control, and delivering accurate and timely information to management. You'll get to work closely with people from across the organisation, all while working closely with the Front Office Traders, Risk Management Teams & Operations (to name a few). It's a unique opportunity to develop in-depth product knowledge, including Interest Rates, FX, Credit, Equity and Hybrids, including vanilla and exotics portfolios.
Global Financial Crimes Division
The Global Financial Crimes Division make sure that our organisation conducts its business in such a way that protects our reputation, our business and our clients within the regulatory and legal framework. In this team, you'll be responsible for the establishment and maintenance of effective systems and controls to protect clients' assets, and to mitigate the risk that MUFG might be used to further financial crime.
Risk management is absolutely vital to what we do, as it helps us deliver the best investment solutions and provide healthy returns for our stakeholders. In other words, managing risk effectively is critical to our success as a firm. Join this team, and you'll help identify, measure, control, mitigate, monitor and report on material risk exposures to our international business. These can range from Credit Risk and Market Risk, to Enterprise Risk, Liquidity Risk and Operational Risk.
Our different specialist teams analyse markets, client activities, valuation models, regulatory requirements and the control environment to ensure that any potential losses fall within MUFG's appetite for risk.
Technology touches every part of our organisation – from our traders placing a trade to our risk managers utilising technology to analyse our risk exposure. Technology is integral to what we do and it's why we invest so much in developing state-of-the-art infrastructure.
You'll tackle and solve some of the most complex problems we face. So you'll need to understand the IT needs of a host of key functions, and then help us respond with market-leading innovation.

Not sure where you fit in?
Our handy Sorting Tool will help you discover which team you'd be perfect for.
START NOW