Our Programmes
Summer Internships and Analyst Programmes
How you'll progress
From day one of your career at MUFG, you'll be given real responsibility and the chance to make an immediate impact on your team. But don't just take our word for it. Hear from people just like you, who joined our analyst programmes.
Not sure where you fit in?
Our handy Sorting Tool will help you discover which team you'd be perfect for.
START NOW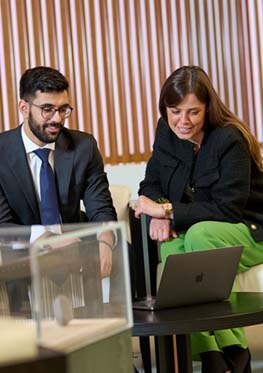 APPRENTICESHIP PROGRAMMES
Duration:

21 months
Open to:

School and college-leavers with a minimum of five GCSEs (or equivalent) including Maths and English at A-C grade.

Our apprenticeship programmes are a great way to earn while you gain structured training and hands-on experience. Working alongside and learning from industry experts, you'll also have the support of a buddy and a mentor. At the same time, you'll work towards a professional qualification that's recognised across the industry. We have five programmes to choose from:

You don't need any experience of finance to apply. But there are a few qualities we look for: a strong sense of integrity and responsibility, good work ethic, plenty of curiosity, and a flair for teamwork. Complete your programme successfully, and you'll have our ongoing commitment to your development as you build a rewarding long-term career with us.

Rotate across our Client Management, Business Support and Business Management departments. Then join one of the three teams.

Technology underpins the work of everyone in our business – from the traders placing a trade to the risk managers analysing data to work out the level of risk we're exposed to. That's why we invest heavily in developing a state-of-the-art infrastructure. Join us here and you'll study to become one of the following:
Level 4 Cyber Security Technologist
Level 4 Software Developer
Level 4 Network Engineer
Level 3 Infrastructure Technician
Help us ensure the laws, regulations and rules of exchanges and markets are adhered to. Not just in the UK, but in 50+ countries worldwide.
Securitised Products & Supply Chain Finance Group
Help us work in line with the conduit and banks operating policies, vital for our aim of being the world's most trusted financial group.
Play a key role in the success of our business. The Trade Finance team make sure all trades run like clockwork, globally, 24 hours a day.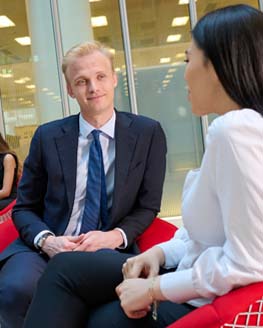 "I was pleasantly surprised about the emphasis on personal development at MUFG, and the importance placed on everyone in the team having an equal voice."
Daniel, Capital Markets
SUMMER INTERNSHIPS
Duration:

10 weeks
Open to:

Second-year university students with a predicted 2:1 and above (or third year students if you're on a four-year course)

Whether you see yourself in Global Corporate and Investment Banking, Global Markets or Corporate Functions, this is a chance for you to immerse yourself within our global firm. Over ten weeks, you'll learn the ins and outs of what we do and discover where you might want to take your career. To help you explore what's possible, the internship begins with a week's technical training – allowing you to gain an in-depth understanding of the products and markets we operate in.

Armed with your new knowledge, you'll then experience what it's like to work in two different business areas. Expect to get involved in real tasks and projects, with plenty of opportunities to showcase your potential and make connections across the firm. After all, growing your personal network is a huge part of the internship experience. And you'll find that in our inclusive and friendly offices, it's not that difficult to do.

As part of a select intake, you'll learn from some of the best professionals in the industry. In addition to your line manager, you'll also be allocated a buddy to make sure you have all the support you need to get the most out of the programme. The impact? You'll never get lost in the crowd.
A stepping-stone to success
Our summer internship is a proven route into our analyst programme. So if you impress us and successfully complete your internship, you may receive a full-time analyst job offer.
Apply now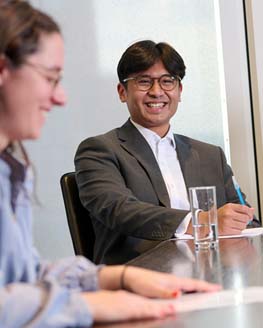 "MUFG is very supportive to its employees. You can do rotations in other teams and there's loads of opportunities to explore different roles."
Louise, Structure Trading Group
ANALYST PROGRAMMES
Duration:

18 months
Open to:

Final-year university students or graduates from the last 12 months. You'll need to be predicted, or have gained, a 2:1 and above.

Our bespoke analyst programmes are tailored to the individual needs of each of our graduates and the business area they join. So no matter if you're part of Global Corporate and Investment Banking, Global Markets or Corporate Functions, you'll have the opportunity to develop your skills, knowledge and experience in areas that matter to you.

From day one, we'll be dedicated to supporting your growth. All programmes start with a comprehensive induction that introduces you to our world, including our markets, products, clients, strategy and the distinctive way we do business. You'll meet senior leaders from across the global business, all while experiencing the values we live by first-hand. Looking ahead, your training will be tailored to you – as we understand that everyone is different, and learns differently.

Once you're up to speed, it's time to discover how international finance works in practice. Right from the get-go, you'll become an integral member of the team and will be given meaningful work to complete, which is invaluable as you start to build up your expertise. And thanks to our strong learning culture, you'll always be encouraged to take on new challenges and develop your professional qualities and skills.

As a part of a small and select intake, you'll have unrivalled access to some of the best professionals in the industry. In our open and supportive environment, senior colleagues will know who you are and will see the work you do. So even though we're highly team-driven, you'll still find plenty of opportunity to shine as an individual. What's more, your manager, buddy and mentor will make sure you have all the support you need to succeed. And you'll enjoy an ongoing commitment to your development as you build a lasting and rewarding career with us.

Apply now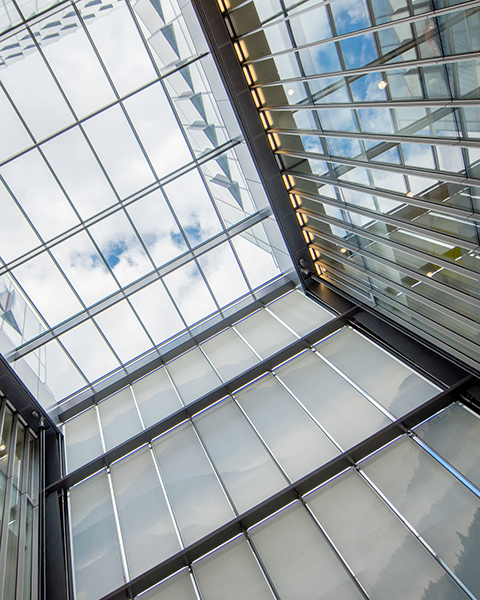 WORK EXPERIENCE PROGRAMME
Duration:

One week
Open to:

16-18 year-olds

Eye-opening, inspiring, illuminating. Our work experience programme is all of these things, and more. Designed to give you a broad, practical introduction to global finance, it will help you make an informed decision about your future. Here's what you'll do:
Learn about the different business areas and roles within a bank as you take part in interactive presentations, group exercises and case studies
Gain hands-on experience through job shadowing
Start building your networks as you meet and get to know employees across the business
Develop key employability skills like the ability to write a good CV, and perform well at assessment days and interviews
Applications for our work experience programme open on 27 February 2023.
Not sure where you fit in?
Our handy Sorting Tool will help you discover which team you'd be perfect for.
START NOW