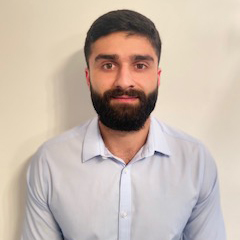 Working in a Virtual World
Curren
Never did I envisage that I would be embarking upon my professional career from my parents dining room table. Enter COVID-19. As the pandemic took the world by storm, we have had to adapt to these unprecedented circumstances in the most irregular of ways. As a self-confessed social butterfly, I found this adjustment particularly peculiar. How could I possibly cope? How could I perform? Learn? Network? Socialise? As the world had to adapt, so did I. I was ready for the challenge and the uphill battle I was about to face.
August 10, 2020. Day 1. Little did I know, WebEx was about to become my new work best friend. Poor Wi-Fi connection and "you're still on mute" became synonymous with working life for me. It's not all negative, however. Working from home definitely had its perks. No commuting, no formal dress code and no London expenses. Although I was initially gutted that I was not able to meet my team and the other grads in person, our induction training eased us in nicely to working life and allowed us to integrate virtually. I particularly enjoyed the networking calls where I got to know others in a social setting, and we could share our journeys.
Once we started on the virtual desk, I was surprised at how much support I had in learning the ropes. It helped with my initial worries of not being able to just speak to the person on the desk next to me and I found being thrown into the deep end benefitted my development massively. It was made clear to me from the outset that there is always someone a quick instant message away and colleagues are more than happy to jump on a call for a chat. I can say I have learnt some invaluable skills whilst working remotely. The biggest has been having a proactive attitude. This has helped me grow my professional skillset and given me the self-confidence to approach complex tasks independently without taking the easy way out of asking someone next to me a quick question. This is something I believe will be extremely beneficial to me in the long run. I have also had to learn how to be adaptable, manage my time effectively and have confidence in reaching out to people to expand my network, all of which I know will be transferable skills for the future.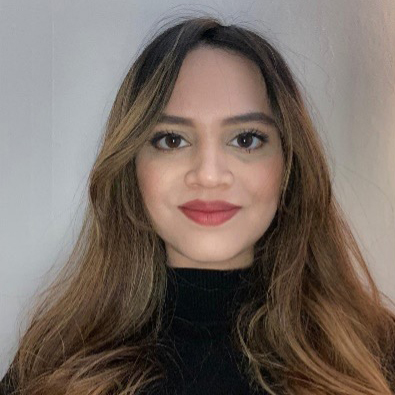 My experience of MUFG's Recruitment process
Tasnia
After attending an Insight Day at MUFG in 2019, I decided to apply for the 2020 Analyst Graduate Programme. The recruitment process consisted of a telephone interview followed by an assessment day. The day kicked off with a welcome speech and a chance to interact with the other candidates, which helped to settle the nerves. The group exercise was particularly interesting. In teams we were tasked with assessing business profiles. It is important to note that your ability to communicate effectively, listen to other's viewpoints and work effectively in a timely manner with your teammates is what carries the most weight in the eyes of the assessors.
My top tips to graduates for the interview are to provide clear and concise answers which clearly demonstrate the action you took in a given situation and what the outcome was. It is fine to take a few seconds to think before giving an answer and ask the interviewer for clarification if needed. I was pleased to find that the interview was a two-way discussion. This gave me the opportunity to learn about the interviewer's personal experience at MUFG. I would encourage graduates to ask plenty of questions at the end of the interview.
Throughout the assessment day, there was ample opportunity to network with business representatives from different areas of the business. Everyone was amiable, open and honest. I listened to their stories; their achievements and the challenges they had overcome was inspiring. MUFG's unwavering commitment to enhancing diversity and social mobility within the organisation also came through during the conversations. Since starting at MUFG I have been involved with the Social Mobility Employee Network which is focussed on addressing the challenges faced by those originating from less-advantaged socio-economic backgrounds.
What was wonderful about the assessment day was that by the time it had concluded, I had learnt more about financial services, gathered advice on how to thrive in a graduate role, and felt far more confident and ready for a career after university. Learning is a non-stop process which appears to be embedded into the analyst programme. Alongside training modules, I take part in webinars organised by MUFG to aid my personal development. I look forward to continuing my career journey at MUFG.
MUFG: A Guide to Grads
Nicholas
I joined MUFG Global Subsidiary Banking in the latter half of 2020 as part of the Analystclass. Before moving to London, I studied Mathematics at Trinity College Dublin, Ireland. Prior to joining, I did a number of internships and took a year out to work for a FinTech. These experiences provided me with a number of opportunities to find a role that was most suitable to me and this is what led me to MUFG.
I now work in a team that focuses on servicing European clients, mainly large corporates, enabling them to connect globally. These clients come to us for a wide range of needs; anything ranging from trade finance, cash management and other advisory services. My role is broad and requires me to have a wide range of knowledge about many different aspects of the bank. Each client's needs vary widely, and it is the responsibility of my team to ensure that they are catered to in the correct manner, leveraging MUFG's large global footprint.
This role means that on a daily basis I am engaging with clients who are spread all over Europe and connecting them with other MUFG managers, both product and relationship managers, all over the globe. As a sociable individual with a strong team ethic and communication skills, the role is suitable for my particular skillset. Each day at MUFG provides me with a new challenge and opportunity to refine these skills, ultimately providing our clients with a service that will keep them returning.
Our clients find a great fit in the bank and the same can be said of the employees. When working at MUFG, it is clear that the employees find great satisfaction in what they do. This is evidently part of the culture of MUFG.
For future graduates, I would recommend researching various positions and aiming for a role that aligns with your skillset and your interests. I would recommend that future graduates do not become too narrowly-focused on a particular career without properly exploring lots of different roles within MUFG; it is a large organisation with many divisions, so you might discover an avenue you didn't even know existed! Ultimately, these jobs become our main focus Monday to Friday and it is very important that you find value in what you do.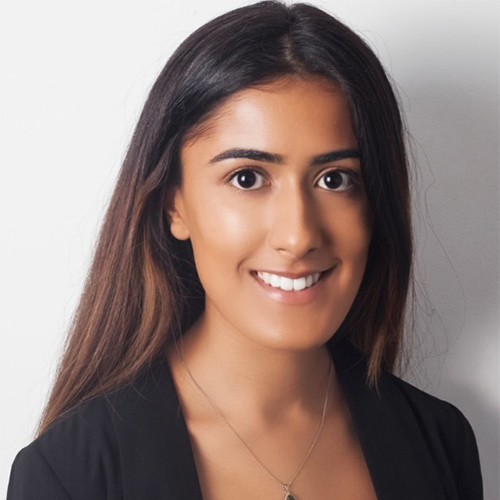 What Makes MUFG different
Shayna
Prior to applying, I attended MUFG's BAME Insight Day. It immediately become apparent to me that MUFG is a firm that welcomes diversity in all forms and recognises individual potential irrespective of race, gender or education background. Having worked at another bank before joining MUFG, one of the most notable differences I have recognised is the number of women in senior positions here. As a young woman, this is hugely inspiring and refreshing to see, especially in a traditionally male-dominated industry.
Despite beginning my career at MUFG virtually, the level of support and extent to which I have been welcomed into the bank by my respective teams has exceeded my expectations. I recently started my second rotation in the Structured Trade Finance team having completed my first rotation in DCM Loans. Reflecting on my first rotation, I have been able to develop not only my technical knowledge of Capital Markets but also my professional skills, both of which have provided a strong starting point as I progress in my career. I am grateful to have fully supportive teams who have always taken the time to explain new concepts and answer any questions I have. One of the many benefits of the graduate programme is the allocation of a 'buddy' in each rotation. For me, the buddy system has been an integral part of my experience and it has been hugely beneficial for me to have someone to guide me through day-to-day tasks, explaining each process in detail and how all the contributions from the team feed into the bigger picture.
Although each rotation only lasts six months, the amount of knowledge I have accumulated during my rotations so far has been greater than I had imagined. Each analyst is involved with stimulating tasks to make a meaningful impact with a real sense of responsibility from day one. During my first rotation, I was fortunate to experience all stages of a live transaction, from the initial structuring phase to the closing of a deal, with the opportunity to join several client pitches. Such exposure may not have been possible at such an early career stage if I was at another bank. At MUFG there is a great sense of respect amongst team members, irrespective of whether you are the most senior member of the team or a new joiner – all ideas are valued.
Throughout my time at MUFG, I have had many opportunities to take part in sessions to develop my professional skills and build my network. This is through various initiatives which are encouraged such as participating in an Inclusion and Diversity workstream, networking groups with other graduates across MUFG's international offices and business-skill sessions on topics such as communicating effectively in a virtual environment and building our professional brand. For a new graduate, MUFG not only provides exposure to how different teams in the bank work, but prioritises development of technical skills in each product area and invests in talent development to help each employee grow as a well-rounded professional.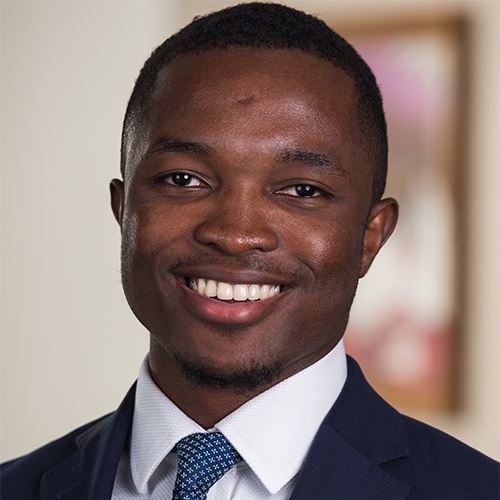 Tips for applying to the graduate scheme
Kwaku
I joined the Structured Finance graduate scheme in August 2021. I knew MUFG was a place I wanted to work at after attending the 2019 BAME Insight Day. The day consisted of presentations from senior staff from different areas of the bank and finished with networking with current graduates. One thing that stood out to me was how welcoming everyone was. Coming from a non-finance background, it was very refreshing to learn that it wasn't important if I had studied finance or not, but rather what mattered most was my eagerness to learn, passion and ability. Knowing I wasn't being assessed on how much financial knowledge I had definitely helped me feel relaxed and allowed me to focus on the things that really mattered when preparing for my interview.
When applying for graduate schemes, I think it's very important to speak to people who currently work at the company. That's where the insight day came in; talking to those who had been in my shoes about their experiences helped me to understand what truly makes MUFG different to other banks. One resource that is often underutilised in regards to this is university alumni networks. Reaching out to university alumni, either through your university careers service or through LinkedIn, is a great way to connect with people in an industry.
Attending the BAME Insight Day also helped me tailor my application; campus presentations or insight days are a great way to meet HR and employees and learn about the products offered. Reading annual reports and press releases are also great ways to learn about the areas of strength for the company and the strategic plans for the future. For example, Structured Finance is an area that MUFG is very strong in and this is definitely reflected in the revenue contributions which are shown in the annual report.
I would also encourage applicants to be authentic and not be discouraged from applying because of lack of banking experience. Not many people grow up knowing they want to work in banking so it's perfectly normal to have little to no finance experience. The jobs within a financial institution are extremely varied, and the summer job you had working in retail or doing a research project at university are all experiences where you develop skills that are relevant to banking. MUFG offers a lot of professional training and development opportunities to help you get up to speed. This was one of the reasons why I chose to join the MUFG graduate programme; the training you get here is second to none and helps build a firm foundation from which to start an exciting career.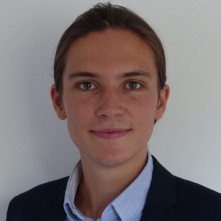 Joining in lockdown – the role of MUFG's inclusive corporate culture
Robin
Before applying to MUFG, discussions with finance industry insiders made me realise I had so much to learn, and I felt determined to work somewhere with passionate and talented people. To me, the GCIB Rotational Analyst Programme was an incredible opportunity to take part of three six month rotations in different front-office teams and develop a deep understanding of MUFG business lines and the financial sector more broadly.
A few months after receiving my offer, the COVID-19 crisis gripped the world. I never could have imagined starting my first job in the middle of a pandemic. To me, working from the office meant meeting other graduates, learning from those around me and having social interactions with colleagues, all of which I thought was key to understanding the bank's culture and integrate well into my team. I was surprised by how quickly MUFG adapted to the new agile working situation, a true sign of how the firm values its employees. Weekly coffee chats were introduced within my team, giving us a chance to get to know each other in a more relaxed setting, and virtual social events were launched for all employees by the different networks. Hence, MUFG celebrated Black History Month or launched National Inclusion Week with a range of events. Alongside this, communications from the business also highlighted the importance of connecting with our friends and family during this unprecedented period, highlighting the importance of our mental and physical health.
At the time of writing, I have completed my first rotation in Leveraged Finance and have recently joined the Syndications team. As previously mentioned, I am extremely enthusiastic to learn from the talent around me at the bank, and I haven't been disappointed. Alongside this, I have also really enjoyed the culture at MUFG. Joining as a Graduate gives you the opportunity to be involved in an Employee Network. I personally chose to join the CSR Green team as well as 'Connect', the Sports and Social network. I wanted to help develop solutions to raise environmental awareness within the bank, and played a role in launching EMEA's first Environment and Sustainability month, which saw various events from climate workshops to the presentation of MUFG Sustainable Development Goals. During lockdown, Connect focused on virtual events like CrossFit or cheese and wine tasting classes, allowing me to meet people outside of my team and have great fun organising meaningful events.
To conclude, reading graduate testimonies back when I prepared my application, it felt to me that by joining MUFG I would gain exposure to different financing products and be part of an international organisation with an inclusive culture. Now, with a year's experience within the bank, this has been spot on; MUFG has already provided me with opportunities to develop my analytical skills and bring my contribution to CSR and Connect, all of this working from home. I am looking forward to what comes next and I definitely encourage motivated students to apply to MUFG!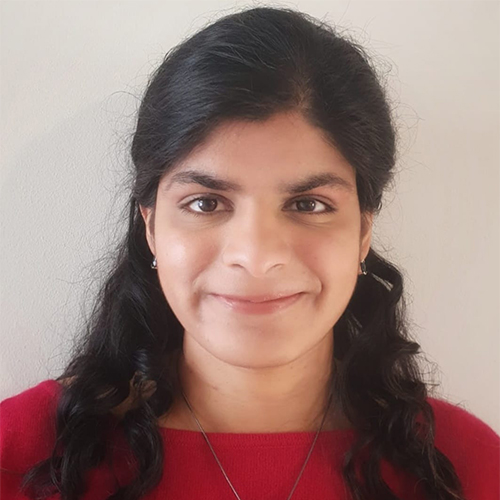 Staying Connected at MUFG
Serena
When I received an offer to join the GCIB Rotational Analyst Programme in 2019, I never thought that I would be starting my career from home. As a new analyst, I initially thought it would be difficult to build and maintain connections whilst working remotely. However, this has not been the case at MUFG; there has been an abundance of opportunities to meet new colleagues across the organisation.
Joining Connect is one example of the many ways to meet people outside of your immediate team. The Connect Employee Network is a group of volunteers who organise a range of clubs and events that are open to all staff. What makes Connect different from similar committees at other firms is how inclusive the events are. Whether you're interested in learning a new recipe from a baking class or prefer to get your endorphins flowing with a midday workout, there is something for everyone. I was also surprised to see how interactive and frequent these activities are, especially during these challenging times where lockdown restrictions have prevented us from meeting in person. A recent social event I helped organise was a virtual cheese and wine tasting to encourage people to try something new, and I am grateful for the team entrusting me to run such an event as a new starter. Connect are always looking for any suggestions for future activities from junior members and it's great to see an idea become a reality!
In addition to Connect, There are six Inclusion and Diversity (I&D) employee networks, highlighting the importance of promoting a dynamic and diverse workforce at MUFG: Balance, disABILITY Works, Family Matters, Mosaic, Pride Alliance and Social Mobility. I was glad to see that everyone is encouraged to join, freely express their ideas and share their experiences, irrespective of their position or department. As we have all been working from home, I didn't expect many events to be held and thought analysts would have little impact on the networks. However, I was happy to be proven wrong! I really appreciate the opportunity to work with network co-chairs to help organise events as it feels like my contributions are making a tangible difference. Outside of the Employee Networks, the Corporate Social Responsibility (CSR) team also organises events and initiatives with local charities, helping give back to its communities and maximise positive social and environmental changes.
I would highly recommend getting involved with these initiatives. As a new joiner the support you receive is unparalleled and you feel not only feel welcome, but also like a truly valued member of MUFG.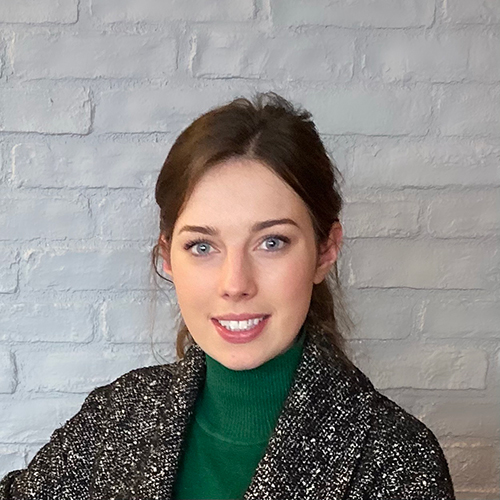 MUFG Female Insight Day
Ashling
When I graduated from the University of Nottingham with an Economics degree, I wasn't too sure where to apply or what career I wanted to pursue. I was looking into banking, and attended the MUFG Female Insight Day in 2019. The kindness and passion that came through when talking to the MUFG employees I met inspired me to apply to the graduate scheme. Now, seven months into the programme, I have continued to see nothing less than that kindness and passion shown to me on the Insight Day. Despite the pivot to a virtual environment, the teams I've worked with have still got me actively involved in various deals, giving me the time and space to ask questions and learn.
I was keen to build my network, despite working remotely, and took part in a series of 'virtual coffee' sessions organised by The Early Careers team which has allowed me to build relationships with the other graduates and individuals across the bank. It is testament to MUFG's inclusive environment that colleagues are always happy to have a virtual catch-up and answer questions, no matter what level of seniority!
One key piece of advice I would give to those looking to apply is to be genuine. MUFG's brand promise is 'Committed to Empowering a Brighter Future ', and you see this being achieved through those they've employed. At MUFG, we're strong on integrity, and challenging ourselves to grow, so having a real interest in what you've applied to, and knowing why you want to apply will help you to stand out. It doesn't mean that you have to know the industry inside out (I certainly didn't!); it's about putting values at the forefront.
It sounds cliché to say, but to me what makes MUFG stand out is the people. I feel grateful to be surrounded by colleagues who want you to succeed and are always so willing to teach you about new areas and share their passion.
What stood out to me about MUFG
Sara
Receiving a notification of my 1 year anniversary at MUFG last month made me reflect back on my experiences since joining in August 2019. What a year it has been! I still remember walking through the revolving doors of the MUFG office on my first official day; a mixture of excitement and nerves. From the assessment centre, I had already gathered that MUFG had an excellent culture. However, naturally, I had a number of doubts: would I get on with the other graduates? Would I be able to handle the work? Would my team be welcoming and supportive? It is safe to say that by the end of training, all my worries had been squashed and I knew that MUFG was the bank for me.
Before starting at MUFG, I studied Chemistry at the University of Warwick. Initially when I began exploring career options, I never really considered banking to be a viable one – who would want to hire a Chemist in the Finance sector, right? But, after speaking to banking representatives at a few career fairs, I decided to attend some Insight days. One of these was an event for female undergraduates called 'Stand Out', which gave me the opportunity to network with employees from five different Banks, including MUFG. At the Insight day, it was clear to me that MUFG focused on trust and integrity; enhanced by the Japanese culture present in the Bank. Speaking to juniors from the company, they explained that you were well supported through-out the graduate scheme with five weeks of training when you join, followed by additional credit training. Once you join the desk, you are surrounded by support; everyone is willing to teach you. This was reassuring for someone like me who was nervous that they would be at a disadvantage coming in with a science degree. In fact, I was comforted by the number of successful people in the Bank who weren't from the traditional finance background.
One of the most notable things I took away from talking to MUFG employees at the Insight day was that so many people had worked at the company for several years. I was astonished when I joined my team and found that my Line manager has been with MUFG for 13 years and my Managing Director for over 30 years. I really think that is truly reflective of the uniquely friendly and supportive culture at the bank which allows employees to have a long-term career at MUFG.
Following the training programme, I joined the Coverage team on a fixed-desk graduate programme. I act as support for a 'Relationship Manager' of Consumer & Retail clients. A Relationship Manager's role is to be the first point of contact for a client. We identify and act on client needs, coordinating with the relevant specialist product teams to collaboratively deliver a first-class service, typically, in time-pressured situations. The products we provide range from relationship loans on the lending side, to market products such as DCM, FX and derivatives. The role requires you to be able to balance meeting client's needs whilst ensuring the relationship remains profitable.
Having been on the desk for just over 12 months now, I can definitely emphasise the unique nature of Coverage. With so many different stakeholders to manage, it is important to build your network and manage relationships from the moment you join the desk, particularly as you interact with clients from the very first day. The dynamic nature of the role means that no two days are the same. Even within the same sector, clients have varying requirements dependent on the wider economic context. As a result, you are often working on deals for bespoke product solutions that require you to quickly come up to speed with new knowledge. Throughout my year on the desk, I have also been given the opportunity to take on more responsibility as I prove my ability to produce work to a high standard. It is most certainly a role for someone who is eager to constantly learn and develop whilst handling a number of transactions and clients at the same time. All-in-all, I am very grateful for being given the opportunity to work for MUFG and am keen to see how my role continues to evolve after the graduate scheme.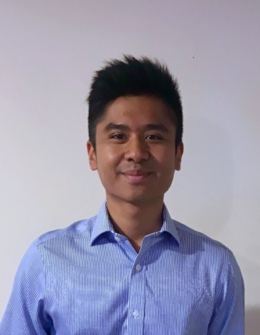 MUFG BAME Insight Day
Doneill
"Looking back now, as an Analyst in Information & Data Management at MUFG, there is no doubt that coming from a non-financial background with no sector relevant working experience made the mere thought of signing up for the Black, Asian and Minority Ethnic (BAME) insight day at MUFG quite daunting. Yet, as I walked into the foyer, my initial worries were erased when I was greeted with friendly and welcoming faces from the recruitment team, networked with the other attendees and learnt that many of them had similar and non-traditional backgrounds like myself.
The agenda for the day involved talks by representatives from different business units, a Q&A panel with senior leadership, a roundtable speed-networking session with current analysts from an array of departments and, finally, a presentation on the opportunities available at MUFG for interns and graduates alike. From a business perspective, this gave us the opportunity to learn how and where the business operates and recent expansions in the Asia region. As a potential employee we got to hear from different members of the business, including from those who started right out of university, transitioned from support functions to the front-office, and those who transferred from other banks to MUFG. We learned more about international secondment opportunities and why their employees are proud to be a part of MUFG. I found the roundtable sessions particularly insightful as the analysts spoke candidly about their various roles, which gave me a better understanding of the different functions of the company and the opportunities they have had so far in their early careers.
One key takeaway was that at MUFG, you are the driver of your own career and support is available at any point for your progression. Another point was that not only is diversity and inclusion implemented at a grass-roots level, but it is also addressed and acknowledged at all levels of the business, as far as the CEO, as well as being encouraged and supported by the various employee networks. There is no better interview preparation than spending time under the roof of where you are applying, and with the new-found knowledge and confidence from the insight day, accompanied by further research at home, I truly felt confident to pursue a career at MUFG.
And, how could I forget, I got a handy MUFG water bottle that day – which I'm still using now!"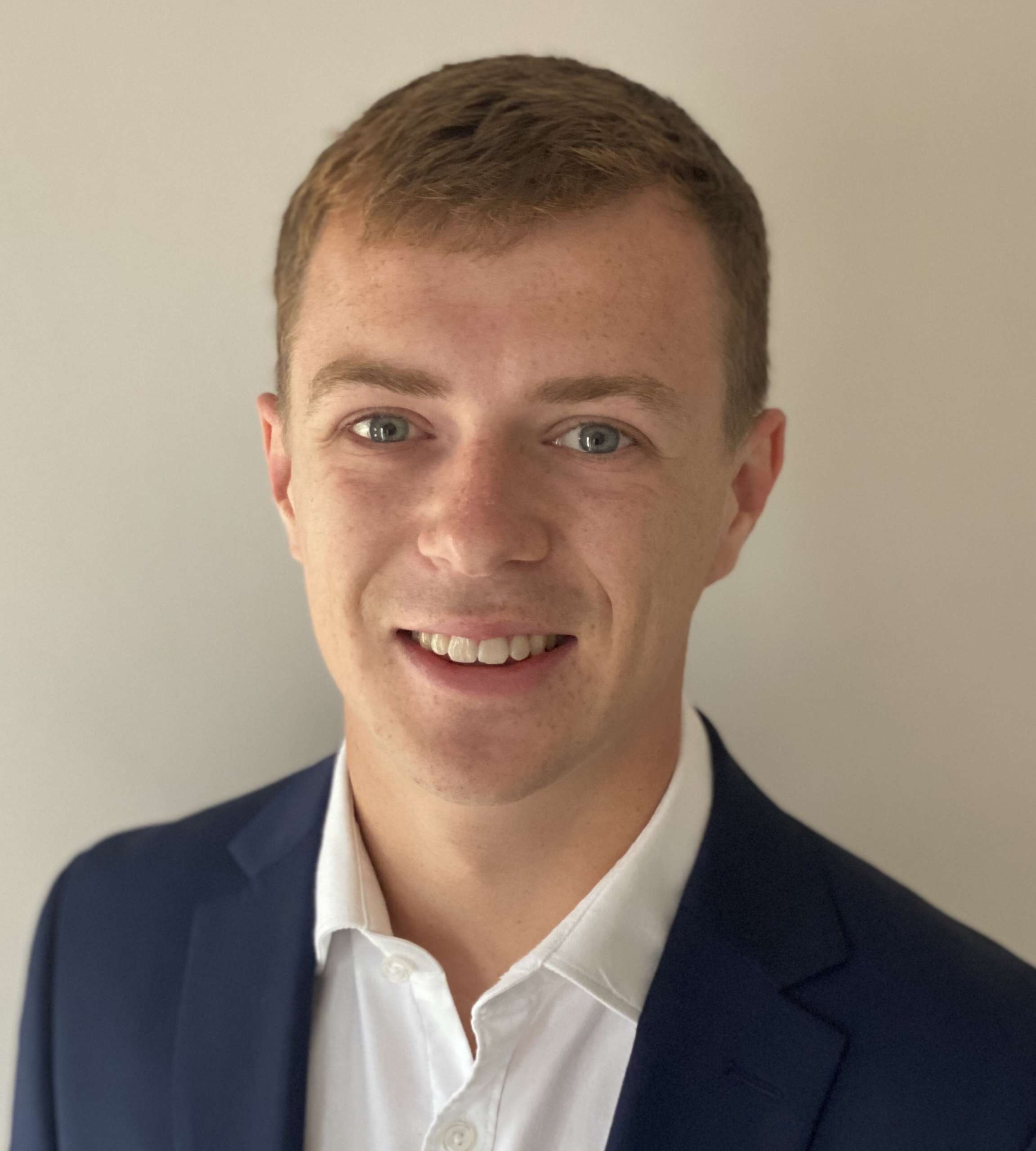 My Journey to MUFG: From Careers Fairs To Getting A Grad Role.
James
In 2018, I attended the Bright Network Festival, where I met welcoming and driven representatives from MUFG, which motivated me to apply for the Summer Internship Programme. After interviews and meetings with various MUFG employees, I was fortunate enough to be invited to an assessment day.
Upon arriving at MUFG's office, I was nervous but excited to find out more about the firm. At the start of the day, all candidates were given the chance to mingle over breakfast, which gave us the opportunity to get to know each other before starting group activities – a unique part of the day which helped settle my nerves. The schedule consisted of team building activities, group analysis work, interviews and networking. Participating in group activities allowed candidates to collaborate and bring different viewpoints together, which I found particularly enjoyable. Before my interview, I was nervous; this was the most intimidating part of the day! However, my interviewers were friendly and open, and after networking with former interns, I recognised that these were common personality traits among all MUFG employees. Networking with graduates was also an informative way to find out how they coped with the transition from university to working life and to learn, first-hand, about what it is like to work in financial services for a large and diverse firm.
Shortly afterwards, I was informed that I had been offered a ten-week intern position in the Credit Risk department! The team were incredibly supportive and knowledgeable, which gave me a fantastic opportunity to learn about financial products and the risks associated with lending. During the internship, we were encouraged to gain as much experience and knowledge as possible by networking with colleagues from across the business. I had a particular interest in financial markets and decided to reach out to colleagues in the Global Markets division, which helped me to realise that my skills and interests were best suited here. I discussed this with the Early Careers team throughout my internship and was subsequently invited to an assessment day for the Product Control Analyst Programme in December 2019.
As I was passionate about this position, I really wanted to do my best at the Analyst Programme assessment day, and entering a familiar environment and recognising several colleagues went a long way to helping me feel at ease. Some group tasks had a financial markets focus and I was given the opportunity to network with some Product Control Analysts who gave an invaluable insight into their experiences.
At MUFG, you are actively encouraged to explore different divisions of the business, which is something I benefitted from, as in August 2020; I secured a position in the Product Control team. I would advise anyone joining or attending an assessment day at MUFG to be themselves and take every opportunity to learn, as the support given to you by colleagues will assist you in maximising your potential. This is a fantastic first step for my career, and I am excited to pick up where I have left off with my internship and continue with my journey here at MUFG.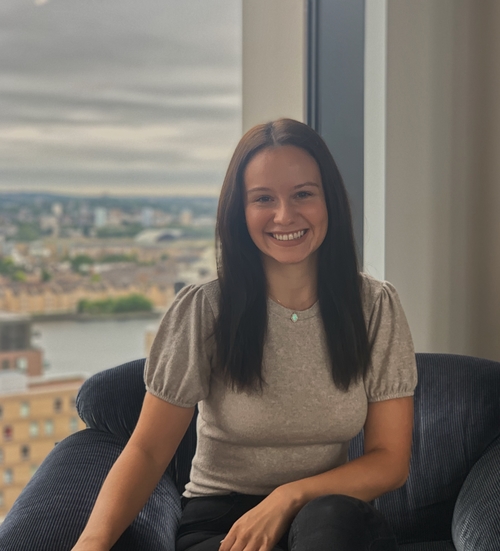 Environmental sustainability
Lori
Shortly after joining the Graduate Analyst Programme in 2019, I decided I wanted to know more about the steps taken internally in regards to environmental sustainability. So, I took the initiative to contact the Environment Committee and joined the Community Engagement Stream. It was important to me to learn about green initiatives within the firm, but also to work together with the team to find out ways to develop our environmental considerations as an organisation.
The months that followed included a series of exciting and informative activities, where we focused on our core objectives: developing relationships with other companies and organisations, as well as increasing our external exposure to environmental issues. Some of the highlights included a site visit. This helped us to understand our structural and operational environmental capabilities and what resources we would need going forward, as well as meetings with local organisations which aided in remaining in touch with the developments within the arena as far as the local community is concerned.
The achievements of the Committee as well as future plans align with the industry-wide push towards increased environmental efforts. In terms of my own development so far, being part of the group has proven to be highly beneficial in many ways. Through my engagement within the team I have quickly become acquainted with internal structures and processes and have gained a better understanding of the thorough planning involved in all collaborative efforts.
As an Analyst, one of my roles within the firm is to play an active part in supporting the business – whether it's through my core responsibilities within my department or via wider projects and conversations, I aim to improve and develop. Being part of the Environment Committee allows me to do that and is a positive addition to my role which extends beyond my career and personal development.
The close link between the economy and the environment is increasingly recognised by many financial institutions, as well as regulators. As a business, we analyse the risks associated with climate change whilst playing our part in shaping markets via green products and analysis of our environmental impact. As individuals, we try to make small changes to our daily lives, such as transitioning to reusable cups or switching off our screens at the end of the day. These all contribute to a shift towards a greener future for the industry and the world as a whole, and are things worth pursuing whenever we can.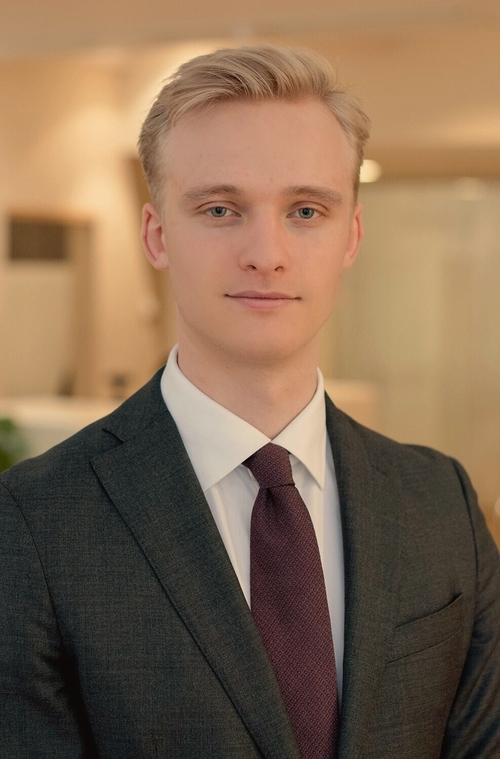 Why I joined MUFG's Summer Internship, and why I stayed
Daniel
After completing my Bachelor's degree, I had completed an internship and gained some experience in a Swedish Equity research boutique, but I still wanted to try working on the debt side of finance before deciding where to start my career. Applying for Summer Internship roles in London, I was applying broadly with the intention of having as many offers as possible to choose from. To be perfectly candid, I did not initially see MUFG as my first choice. However, after participating in a number of Assessment Centres including MUFG's, I had definitely changed my mind.
Although I knew about MUFG's global reach as the largest non-state owned bank in the world and it was in the top 10 in DCM league tables, I knew little about the down to earth culture, flat operational structure and focus on really investing in new talent. Speaking to employees, many of whom previously had been Summer Interns at MUFG, I realised that what I needed was not a 'newspaper headline' equity name, but a strong debt bank with a focus on talent development, just like MUFG.
Joining the programme, the first week was comprised of a lot of networking with a focus on learning about the different parts of the Bank, as well as some technical training. I personally found the extensive amount of networking very useful as all teams worked and continue to work very closely with other teams, no matter which division you join. The slightly softer start was also an excellent opportunity to get to know the other interns, as many of these people will come to be your close colleagues and in many cases also close friends. This was definitely the part of the internship that I underestimated.
After the first week, it was time to join the specific assigned desk, which for me was the DCM Bonds team within EMEA Capital Markets. From the first day, I felt included in the team and I want to emphasise that the smaller cohort of interns really enables you to establish close connections to very senior people within your team.
For example, working in DCM, understanding the markets and transferring this into communication with your clients is key. As such, after each call or meeting, I was able to have designated time together with a senior attendee to answer any questions I might have, which is invaluable.
I really appreciated how everyone in my team invested time to enable me to quickly acquire the necessary skills. My team and MUFG in general are very adaptable and always willing to customise the learning process for each person rather than trying to push all interns into a universal mould.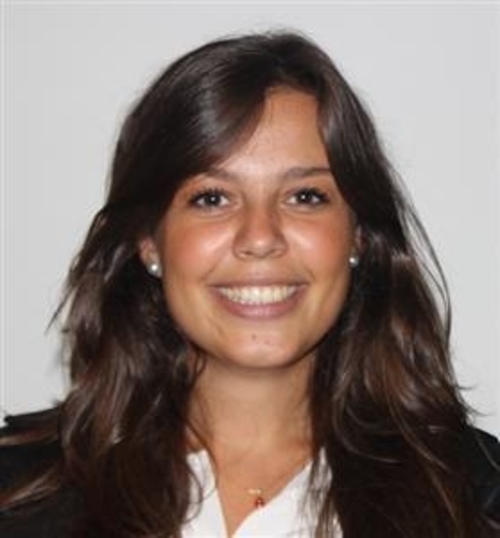 My MUFG experience
Jessica
MUFG hosted the "MUFG Female Insight Event" that gave me a good sense of what it would be like to work there. I was drawn to the company's focus on trust, integrity and teamwork as well as its long history in financial services. I left feeling eager to discover more about the bank and I ultimately chose to join the Summer Internship Programme. I liked the structure of the programme and the people I met during my interview process. The internship made it possible for me to meet with many different people and get exposure to all the different products throughout the company. The culture is extremely supportive, and I have always been made to feel comfortable and confident in asking questions and learning from those around me. Senior management is really interested in helping you define and shape your career. MUFG ensures that you make the most of your talent and potential providing the right mix of challenges, training and opportunities for new roles.
By the end of my internship, I realised that MUFG felt right for me and was the place where I wanted to build a career. I accepted a full-time position within the Graduate Analyst Programme to work with DCM Investment Grade Loan Origination team, Leveraged Finance team and Securitisation team.
The training that you receive as an Intern and a Graduate Analyst is very extensive. The company does a great job developing people's competencies and capabilities. The training explained how all the teams across the company contribute to MUFG's overall strategy and how significant our work at every level is and how we are all working toward common goals. However, the real learning comes from working with your team. There are many knowledgeable employees who are willing to share their expertise. The teams you rotate in allocate a manager and a buddy at senior and junior levels respectively. In my experience, my managers have provided big-picture insight and my buddies have helped answer day-to-day questions, build networks and allowed me to gain outside opinions and different perspectives.  They have  already positively impacted my career.
There are a lot of ways to meet colleagues throughout the bank. This could be anything from attending lunches with Business Management organised by our HR Department, to doing volunteer work through our CSR team. Continuous learning is important to me and MUFG is a great environment for people who want to learn by offering regular training sessions, networking events and charity activities. It is awesome to see that such events and activities are able to gather people at all different seniority levels.
I don't really have a typical day. Each day brings new experiences with fresh challenges. For example, we might be working on a waiver request one day and the next, we might be undertaking a borrower rating review, so I am figuring out what my contribution will be and how I can help the team get the request approved internally. When we are faced with a challenge or a difficult task, we work together to ensure we deliver an improved solution to accommodate customers and our firm.
The advice I would have liked to have been given when I was applying for the programme is to make the most of every opportunity to build connections with people at MUFG. When you first join, it is hard to imagine what your eventual role will be. The graduate scheme is so great – you are given the freedom to explore and find the area of business where you will be able to make the biggest difference. At MUFG, the company culture encourages collaboration and learning, so if you are inquisitive by nature you will definitely fit in!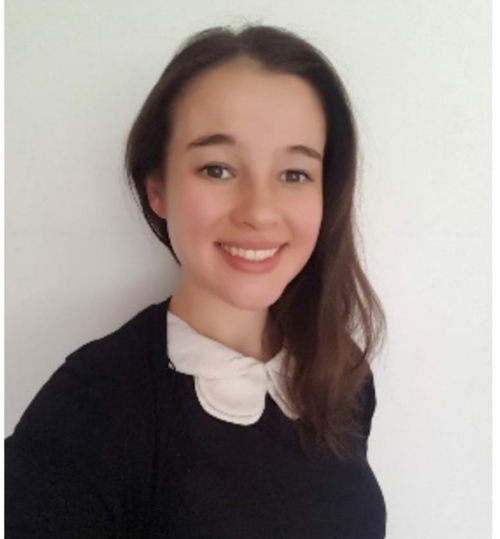 What makes MUFG different?
Cara
I had heard lots of scary things about applying for jobs at big banks in London. Needless to say, I feared the worst. However, after my experience at the MUFG assessment centre, I knew I would be in safe hands here.
So what makes MUFG different? At MUFG, the respect is mutual across all levels; a reflection of the Japanese culture present in the bank. I am not afraid to approach seniors with any queries or questions and having this less formal atmosphere allows you to be more relaxed and get to know the people you work with better, which is key to waking up and looking forward to coming in every morning.
I thought my career in banking was over before it had even begun when I skipped the chance to do an internship in the industry and work abroad over summer instead. Many banks may have dismissed my application immediately, but MUFG listened to my reasoning and could see that my experience was just as legitimate and valuable as anyone else's, and that I had developed many skills which could be applied to banking. They don't look for the finished product – they look for an eagerness to learn and a personality that can fit in with the respectful culture.
Moreover, I've been able to use my extra-curricular experiences in many ways – from helping sixth form students with interview and CV skills, to helping organise the bank's annual charity run, to setting up the annual employee children's Christmas party, to flexing my brain at pub quizzes and lunchtime talks on various issues. There is a big focus here on creating a well-rounded individuals rather than just an employee.
I studied finance at university so I had an idea of what the various divisions within banking do, but the reality is that you don't know whether you actually enjoy the work until you do it on a daily basis.
Not only does a rotational scheme allow you to experience various sectors and take time to think about where you want to be long-term, it also allows you to network across the bank and this is invaluable. It's a great feeling to walk into the kitchen and be able to chat and laugh with most of the people in there, because chances are you will have done some work with them at some point. It also gives you an advantage within the team you currently sit in, as you may have extra valuable experiences in a different area or know of someone from another team that can help with an issue. The opportunity to rotate has definitely made me a more knowledgeable employee and this opportunity for flexibility so early in my career has made me more confident about making the right decisions going forward.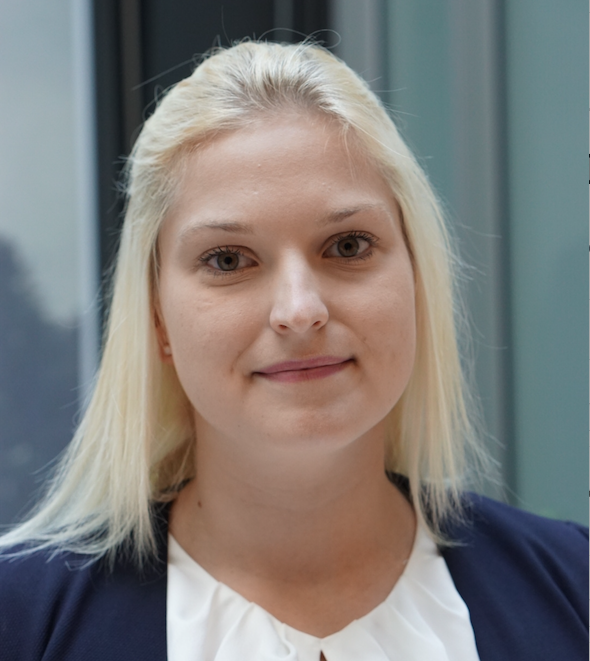 When I had completed all of my courses in my master's degree and I was three months away from graduating, only my dissertation left to be handed in, my summer internship at MUFG was coming to an end. I was then presented with one of the most difficult choices I have encountered to date – I was offered a full time position at MUFG, and I had to choose between this and a bulge bracket bank position I had already been offered earlier that year.
I would lie if I would say that it was an easy decision, as it was everything but. Fresh out of university, only two internships behind me, it was not easy to make realistic comparisons between these two job offers. Things such as name recognition, visibility, league table positions, market share and compensation might come to mind to many people when trying to decide between different banks. While these are all relevant, they were however not the primary considerations in my case.
What matters to me the most is being able to do work that I enjoy. I had known since the beginning of my two-year master's degree in Corporate Finance that I wanted to go into Debt Capital Markets. This area was unquestionably of the most interest to me, and I felt my skillset was very well suited for it – a hunch that then got confirmed during my internships.
MUFG was able to guarantee me a position at the team I had completed my internship with, within DCM. MUFG had recognised my suitability, skillset and personal preferences since my first telephone interview, and had taken these into account when making the decision to extend me a full-time offer. Meanwhile, the competing bank was unable to guarantee me a position with the DCM team specifically, regardless of me having been interviewed by multiple people working in the department and having clearly expressed my interest towards DCM. I appreciated, and still do, MUFG's emphasis on individuals enormously, including but not limited to considerations on skillsets, preferences and personalities.
Another immensely important aspect that contributed to my choice and that I would like to highlight here is the amount of responsibility and recognition I get at MUFG. Since the first day of my internship I was a fully accepted member of the team. I got very senior manager exposure since the very beginning, attending different level meetings daily. Once I joined the graduate programme, I had my first client meeting within a month. I am always given appropriate credit for the work that I personally prepare. I believe that the relatively small team sizes and flat organisational structure within DCM positively contribute to this, and I truly believe that I would not have been able to achieve this level of responsibility this early on elsewhere. This also links to the aspect mentioned above, as individual contribution and skills are recognised, appreciated and celebrated at MUFG.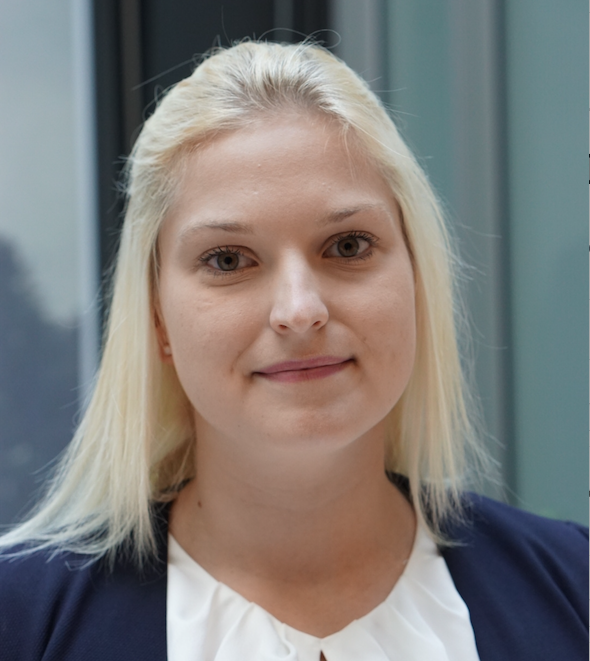 Focusing on the expanding Sustainable Finance market
Amanda
I believe that any kind of job is done the best by someone who is passionate about the subject. Where the real difference can be seen, however, is when the job is about a subject that is a matter of passion and very close to heart to the other involved parties. I believe Sustainable Finance falls into this category.
While it is an absolutely crucial step in protecting our planet and combating climate change, given that companies who are looking to raise financing for sustainable projects have these values deeply imprinted into the core of their strategy, for any successful structuring process and execution the bankers working with them also need to truly believe in it.
I was thrilled to be offered an opportunity to work with sustainable financing at MUFG, a bank that has now issued five Green Bonds in its own name and been a bookrunner on countless more high profile deals globally, as well as continuously landing near the top in both sustainable loan and bond league tables. Being able to combine my personal interests, beliefs and enthusiasm with my work at a bank with a strong involvement and capabilities in this area has been incredibly rewarding.
Sustainable Financing is an area that will only keep growing, providing more and more opportunities and ever more innovative solutions – it started with Green Bonds and has quickly evolved to Sustainability Linked Loans, UN SDG Bonds, and Green Innovation Bonds (which finance sustainability focused R&D). I am excited to observe and participate in developing new instruments in this space.
MUFG has provided me with countless opportunities to learn and to develop my skills in this field while working with colleagues just as passionate as I am about the topic. I regularly attend conferences and roundtable discussions with Sustainable Financing teams from the other major banks, as well as investors and issuers, with the aim to exchange ideas and further develop the market. At MUFG, I work directly for the Head of Green Bonds, giving me invaluable exposure to senior management as well as clients, and great levels of responsibility and recognition across the bank.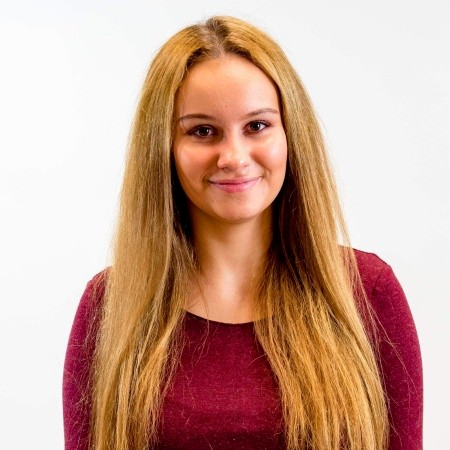 My Start – MUFG Female Insight Day
Lori
Attending MUFG's Female Insight Day marked my introduction to the financial services industry, as I gained first-hand exposure to the corporate environment. I came across the event through my university's newsletter, and what initially appealed to me was the prospect of getting a general flavour of finance, as my degree is in humanities. However, the insider perspective that I left with that day propelled me to want to pursue a career within the industry, and more specifically, at MUFG.
During the day, I attended several lectures and panel sessions which focused on both the business structure particular to MUFG, as well as more general aspects of finance that were relatively new to me. I found the discussions to be stimulating, whilst the atmosphere gave me a sense of confidence as I listened to women within the bank share their stories, what challenges they had faced throughout their career development, and what they most enjoyed about their work.
Perhaps what excited me the most was that my hopes about finance had been substantiated, and my expectations exceeded. I remember sitting down at a table with a relatively new analyst who was fascinated with her work and keen to answer all of my questions, whilst being the biggest advocate for her department and what the day-to-day work entails; she had come from a languages background, had learned everything she knew about finance since joining the bank, and took great pride in both her team, and what the company stands for. That, to me, proved to be just what I needed to embolden my ambitions and to take the next steps.
Almost two years later, I am now happy to begin the next stage of my career as a graduate analyst. The Female Insight Day is a great opportunity to learn more about what you are interested in, as well as potentially discover areas of business you might not know about. For me, it was the first opportunity I was given to build contacts and to get a realistic picture of what working in a bank might look like.
Given the competitive nature of finance, an event like this is not only a great way to enhance one's commercial awareness and begin to learn to navigate through a business environment, but it also acted as a deep educational session that successfully guided and encouraged me to select the career I wanted to follow. It is a great foundation upon which to base your theoretical degree and apply your practical skills to.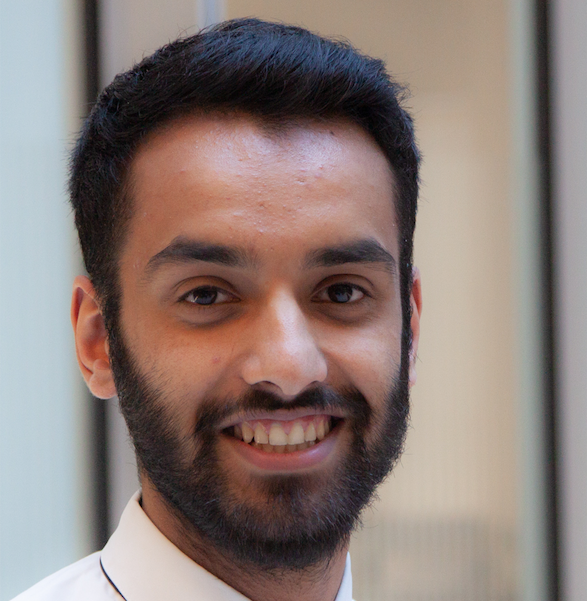 Working in Product Control
Junaid
At the end of my penultimate year at university, I completed an internship rotating through a number of departments and I was delighted to receive a graduate offer from the Line P&L team within Product Control.
What is Product Control?  The Product Control team at MUFG is divided into two sub-departments: Line P&L and Valuations.
The Line P&L team are responsible for the daily P&L reporting for each business area.  We provide key financial information by explaining profit and loss in depth with respect to attribution of risk parameter movements, deal activity and market linked commentary. The team is engaged in the launch of new products which are to be traded by the firm in order to evaluate the controls implemented for its P&L reporting. Additionally, on a monthly and quarterly basis, we evaluate the performance of business units by detailing market events and key activity that has driven P&L, in which such commentary is distributed internally.
On a monthly basis, for each of the trading desks, the Valuations team prepare independent price valuation reports and analyse the specific risk parameters which may be driving differences in pricing. These documents provide the relevant financial information to governance forums that are contained within internal reporting packages. The team also run balance sheet and trade population reconciliations to ensure completeness and accuracy of trade valuations.
My fascination to join Product Control stems from a number of reasons, particularly the plethora of opportunity you are given even as a graduate. In the short space of a few months into joining the desk, I was given tremendous responsibility of reporting P&L for multiple business units. This experience enabled me to ascertain the fundamentals of different business functions within an organisation, and vastly broadened my technical understanding, which were facets of a graduate job I was looking for.
In addition to developing my technical competencies, I was also able to hone my interpersonal skills as I regularly had the opportunity to interact with other teams across the business including traders and sales reps. This gives me the ease of developing my network and personal brand within the firm, and the gravity of networking is constantly placed at the forefront within the working world.
Furthermore, working in Line P&L within Product Control, you are given more than just the opportunity of working on different asset classes, but you are able to partake in various projects outside your day-to-day role, transition into the Valuations team if this fits your personal interests and you are able to complete the Chartered Financial Analyst (CFA) exam.
Product Control takes great pride in providing its team members with opportunities that will accelerate both their professional and personal development, and it is for these many reasons why I decided to join this team.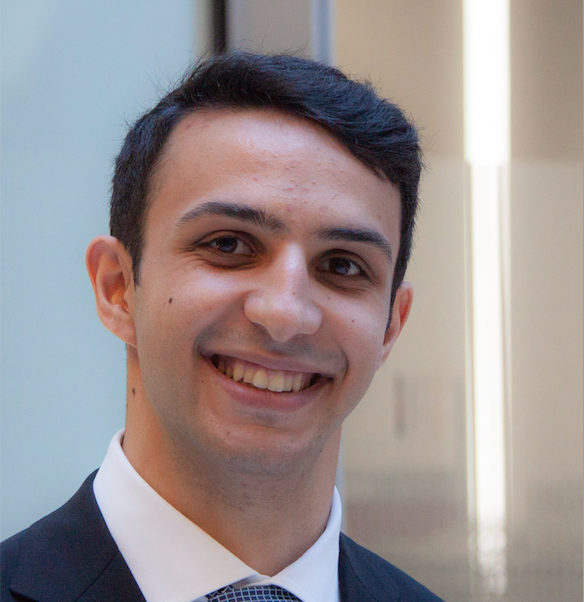 MUFG's Analyst programme - What to expect
Nassos
Coming into the MUFG Analyst Programme without having been part of the internship intake, I have to admit I was not entirely sure what to expect. Even though I had some experience in investment banking, everything I read about MUFG pointed towards a different mind-set about how business is done. Now, as I go through the Analyst programme a couple of things have become clear.
Firstly, the MUFG values permeate every aspect of doing business. They are much more than words splashed on a picture of the Tokyo skyline; they are palpable and really form the driving force behind servicing clients. Putting them at the centre of what we do – simple as it may sound – has profound day-to-day consequences and helps cultivate a culture that is vital to the products we provide. How have I come across them? Well, as part of the graduate programme within Structured Finance you get the opportunity to discuss transactions you are working on with senior management, alongside the rest of the deal team.
It is not just about values though. Rotating through three different departments, Securitisation, Commodity and Structured Trade Finance, and finally, Strategic Finance, I have been surprised with how welcoming each department has been to graduates. I did not anticipate how prepared my colleagues would be to take me on board, teach me about their product, with all its intricacies and challenges, and really embrace me as part of their team. From bespoke training schemes to go through each asset class with a product expert within Securitisation, to mini-rotations within the various sub-departments in Commodity and Structured Trade Finance, I have always felt that MUFG values me as an asset and is looking to help me expand my skillset. I also found MUFG's attitude to transparency refreshing – as part of the graduate scheme, I have been invited to participate in various "lunch and learn" sessions with the organisation's senior leaders; we discussed a wide array of engaging topics, all of which were open to everyone's input.
If you're wondering what you personally will take away from the programme, it will be a greater understanding of an organisation that is both unique in the way it does business, and committed to investing in you and helping you reach your potential.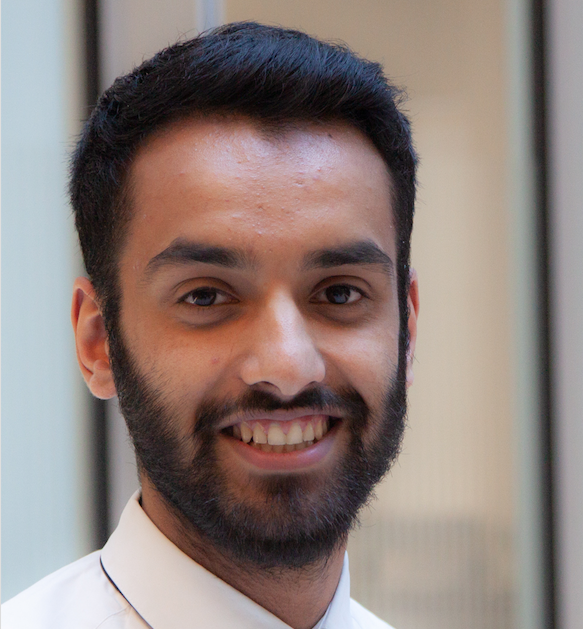 Networking and Expanding your Profile
Junaid
You might be someone who's shy like me and can find it a bit daunting talking to new people whom you've never met before. So how do you overcome it? Practise! One of my favourite aspects about MUFG is its very flat organisation structure. People like myself who occupy a very junior position (intern) can easily approach and speak with those who are much higher up the corporate ladder.
Let me give you an example of just how flat the organisation structure is at MUFG. On the first day of the internship, the CEO gave a speech welcoming the interns to the firm and stayed after to have a chat with us!
These opportunities are so rare at competing banks, but are frequent at MUFG and what makes it so unique.
To utilise this organisation structure, HR tasked each intern to meet with 10 senior managers from other divisions. At first, this scared me a little. The idea of having to meet with 10 senior managers from various divisions across the organisation was overwhelming. But I assure you, once you start arranging these meetings, it's hard to stop! It's a great way for you to know as much of the bank as possible in terms of what exactly the other divisions do, can learn how they are all interconnected and to have the opportunity to speak with professionals from divisions you have an interest in to see first-hand what it's like working in that field. Not only will this give you a wide insight of the numerous functions that make the bank operate, but will also help you to learn which area you would like to spend your career in.
It's not only Senior Managers who you can meet; you can arrange to shadow anyone from any corporate title working at any division!
On top of the Executive Challenge and job shadowing, HR has done an amazing job in organising many opportunities for the interns to speak with individuals across the organisation such as networking drinks and Lunch & Learn sessions. Networking sessions enable you to meet with individuals across the firm in a more relaxed environment, where the conversation doesn't necessarily have to be about work. I've had many conversations with people about the Premier League, talking about how amazing Manchester United is! Lunch & Learn sessions are more formal sessions where a Managing Director and an Analyst from the same division take time out of their schedule to speak with the interns about their role and division, in which at the end we can ask any questions.
Partaking in networking events, lunch & learn sessions, completing the Executive Challenge and proactively setting up Shadowing session, will help you to get your name out there and ensure that you know as many people as possible.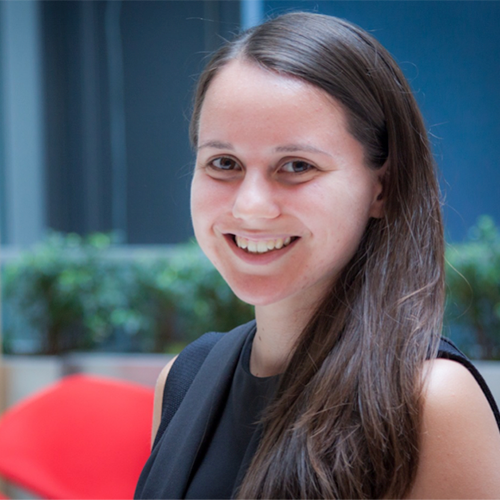 Professional, yet sociable
Alice
As a new analyst at MUFG, I have found that an aspect which makes MUFG unique is its Sports and Social committee. The committee meet once a month to decide on different activities and events to hold for employees. The activities vary from poker and quiz nights to bowling and karaoke. Last week, I attended introductory lessons at an indoor bouldering centre.
Bouldering is similar to rock climbing; however it is climbing without ropes above a soft landing. Routes are identified by the different colour of the rocks, so a climber can link between a starting and finishing point only using a certain colour of holds which are on the walls. The centre has bouldering routes that cater for people all climbing abilities and I was thoroughly excited for my first lesson to begin!
When we arrived we started with a warm up, this gave everyone a chance to introduce themselves to the group and for everyone to get to know each other. We started in a beginner zone, the instructor would teach us different moves and then we would take it in turns to follow. Everyone was incredibly supportive, and as a beginner I found it helpful to receive tips and advice from those who had had lessons before.
When the lesson ended we were beginning to feel a little sore in our arms, so it was perfect timing that we had received our pizza delivery! After enjoying our welcomed break and feeling refreshed we hit the climbing walls again. This time my sub group aimed for more challenging paths, with the help from those who were more experienced I managed to feel more confident and also aimed for harder routes. Overall I thoroughly enjoyed the evening and I have found a fun yet challenging new hobby!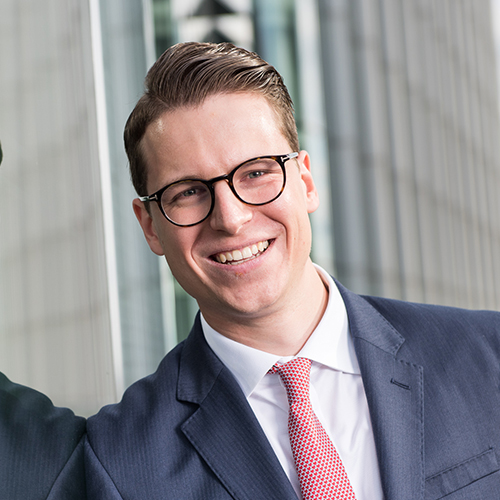 Rotations on the Analyst Program
Jannis
During my first 6 months at MUFG, I completed two rotations, each lasting four weeks. My first rotation was with Legal and my second one was with the Credit Trading and Sales team.
My final placement in the Analyst Program is with Debt Capital Markets (DCM), but, in order to get a better understanding of the different divisions and how they interact with each other, I had the chance to do these two rotations. Both rotations were a steep learning curve and I learnt a lot – all of which has helped me with my day-to-day work in DCM.
With the Legal department I was mainly reading different EMTN programs to develop a better understanding of bond issuance programs, what they look like and the key aspects that need to be disclosed. As this forms an important part in every bond issuance, I had the chance to learn about the relevant components, applicable for my later role in DCM.
In my second rotation with the Credit team I was shadowing traders and sales people with different regional and product focuses. This gave me huge exposure into how MUFG directly interacts with clients, and what to consider when they price their trades. I was working on different projects, helped provide pitch materials for clients and roadshows and developed a good understanding of market sentiment. Understanding investor appetite and how economic events may impact the markets was a valuable lesson during this time.
Now that I am back in DCM, I can say that the two rotations were exceptional. Apart from the work experience, the rotations helped to increase my network at MUFG and to get to know the people that I only knew via email before. It was very well organised and perfectly integrated in the Analyst Program. The whole Analyst Program so far has definitely met and gone beyond my expectations.
I would strongly recommend the Analyst Program to you, if you are willing to be proactive, are keen to challenge yourself every day and want to learn as much as possible.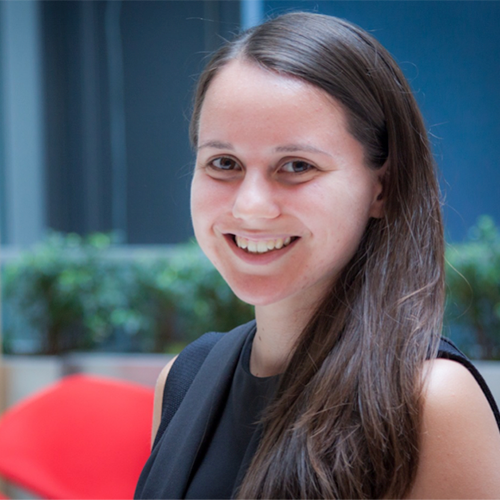 During our third week of training on the graduate scheme we had a lunch scheduled without any indication about what the event would involve. All the graduates were discussing what the event would comprise and we were placing bets amongst ourselves as to what it would be. I picked up on a subtle hint that was given and managed to guess correctly, we were to begin the trading simulation!
The trading simulation would take place for a month, where we would be able to buy and sell futures linked to real market prices. We were split into three teams, so not only would we be responsible for our individual profit and loss, we were also responsible for the performance of our team and the organisation overall.
The next day, the simulation began. In total we could trade 25 different future contracts. I started to read the information about the futures that sounded familiar; gold, silver, WTI and currencies to name a few. Over the next week I bought and sold futures, and with every trade I felt that I was gaining a better understanding of why I was performing each trade. We would share tips and strategies with each other in the class. For instance Andrew, an analyst who works for the credit sales group in New York, taught me how to calculate stop loss levels based on the maximum amount of money that I was willing to lose on the trade.
Over the month there were many major news items; wheat hit 7 year lows, uncertainty over the Fed's interest rate trajectory caused global stocks to suffer their sharpest decline since the immediate aftermath of the Brexit vote, the ECB's unchanged stimulus strategy sharply pushed bond yields up and the BOE, BoJ and the Fed all announced that they would keep interest rates unchanged. As each day commenced I spent additional time reading different news sources in order to gain a deeper understanding of the markets that I was trading in. I found it important to always have a view, and that preparation in advance is crucial to ensure that you are fully prepared for all possible outcomes from major announcements.
Overall, I finished with a profit of £1,313,657 and completed 98 trades. However, what I really gained from the experience was a deeper understanding and knowledge about the markets. All the graduates learnt how valuable it was to share trading ideas, with the more experienced teaching the beginners key tips and facts. The trading simulation was a great taster of what it is like to trade in the real markets; I would strongly recommend this experience to anyone!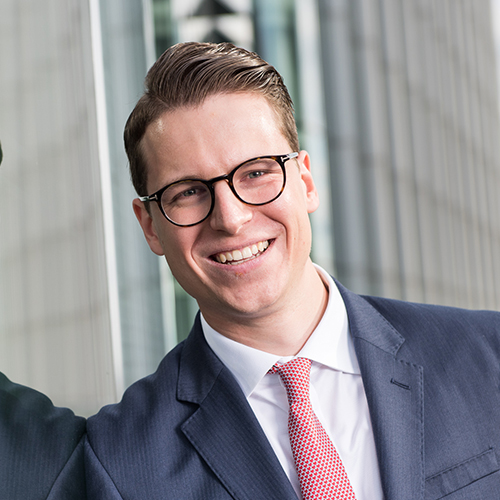 Grow with your network at MUFG
Jannis
It has been nine months now since I joined MUFG as a new Analyst in Debt Capital Markets. The program started in August with a four week product and financial training course, where we not only had the chance to develop a comprehensive understanding of financial and professional topics, but also got to know the other Analysts from New York, Hong Kong and Tokyo. This was the first opportunity the expand our network across the firm and to get to know other Analysts from different locations.
Meeting the other graduates and spending four weeks with them on the training program helped us to establish strong connections with each other. As I started working on projects with the other graduates from New York and Hong Kong immediately after the training program, these connections proved to be extremely useful from day one.
After the financial training, the networking opportunities continued and I had the chance to meet employees from all levels of the organisation. The highlight was a breakfast with the International Management Committee where we had the chance to ask questions and get to know the International Business Heads. Talking to the CEO or the International Business Head of Capital Markets, and having the opportunity to ask not only business but also personal questions is not very common and was a unique experience.
Having a great network is important – your hear this at university as well as at every career event for entry-level positions. And MUFG offers many different opportunities to expand your network within the company and your knowledge in different areas.
As part of my program, I am currently rotating through different business departments. The aim is to get to know a number of employees from across the business, to broaden your knowledge and get a better understanding of the firm's strategic direction, as well as the interconnection between different departments.
Overall, I have found this to be a very valuable experience as MUFG is helping you from day one to develop a strong network across the firm and across different levels of the organisation. You are not only expanding your financial knowledge and getting exposure to different business areas but also you have the chance to learn from different people that are happy to share their experience with you. The only limit is your personal commitment. I am sure that this network and this experience with my colleagues and senior executives will be be a value asset in the future.